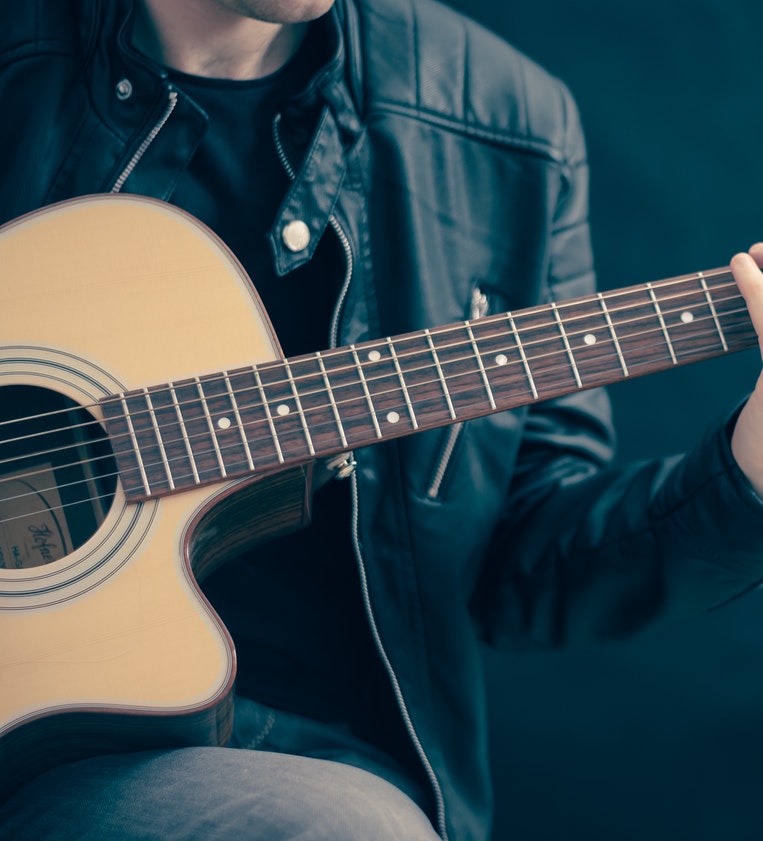 Guitar Lessons
Bass Lessons
Instructor List
Freedom Academy of Music Education offers guitar / bass lessons for all ages, musical styles, and levels of proficiency. Every student at Freedom Academy of Music Education will work through 3 pillars (theory, performance, proficiency) on their individual journey to becoming a well rounded musician. We realize that every student learns in a different way and at a different rhythm. Although our curriculum has established milestones and goals for each student to achieve, the material taught and the way in which these goals are met and satisfied are tailored to the individual learning needs of each student.
Freedom Academy of Music Education features large, comfortable and spacious lessons studios with ample seating for parents to be included in the lesson time if they desire. Additionally, as a teaching tool, each of our studios have a 50" Wi-Fi enabled smart TV that allows for a modern and engaging lesson. Our guitar / bass lessons are based on the belief that great musicians continually work at their instrument, including sight reading, technique, theory and so on; that they have a lot of practical experience, performing on different stages in front of all kinds of audiences; and finally, that they know how to record and what to do and expect in a recording studio. Freedom Academy of Music Education is unique in the fact that our lessons are designed to teach all these aspects of musicianship.
Studies show that there are many benefits to guitar / bass lessons, especially in the long term. At Freedom Academy of Music Education, our goal is to keep the students interested, engaged and excited about learning the guitar / bass, and recording. We want to develop great musicians out of all our students, no matter whether the student wants to pursue playing the guitar / bass as a hobby or if they have aspirations to enter the music industry on a professional level.
It's easy to get started on your musical journey, Freedom Academy of Music Education does not require a registration fee or semester minimum. Every student is here on a month-to-month basis. Guitar / Bass Lessons are on a first come, first serve basis so contact us today to reserve your lesson block.